Wall Hanging Sculptures
Some of Tim Cotterill's frog and gecko sculptures have been purposely designed for wall mounting which enables them to be displayed on a wall using a hidden fixing. This fixing does not prevent them also being displayed on a table or shelf if desired. Please contact us if you would like any further information.
Which Sculptures Are Suitable For Wall Mounting ?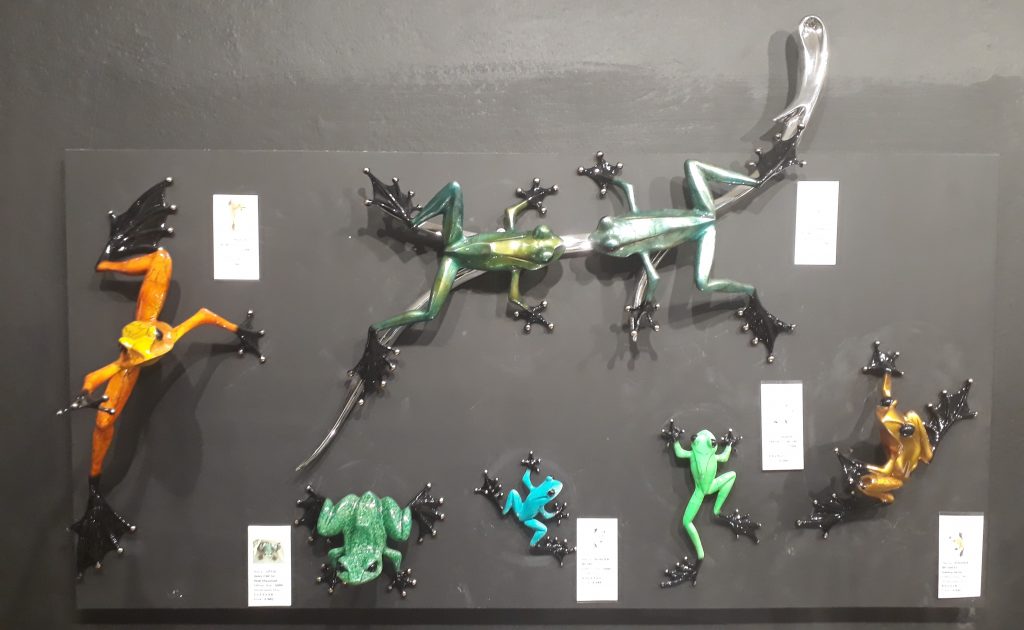 Shown left to right on the attached picture are the following wall mounted frogs ;
Top Row :
Bottom Row :
Little Wally  |  Scooter  |  Making Tracks |  Phoenix  

( Please note that Phoenix is a special edition of Hang Loose which is also available for wall hanging )
See all the wall hanging sculptures and what is currently available in Wall & Shelf Hanging Sculptures 
All of the Gecko sculptures can also be wall mounted.
How Are The Sculptures Fixed to a Wall ?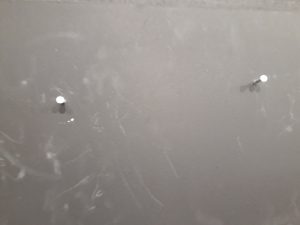 All the wall hanging frogs above hang from nails which have been put into a timber panel which is fixed to the wall.
Depending upon the frog, these nails have to be positioned at angles to ensure correct alignment with the hanging hole in the base of the frog.
For this reason, it is easier to use nails instead of screws and to fix into timber rather than directly into masonry. You can also use tape or blue tack on the head of the nail to protect the inside of the hole in the frog from damage.
What Are The Types of Fixings for Wall Mounting ?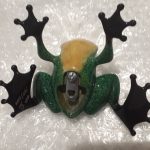 Some frogs eg. Little Wally and Gemini have metal fixings which have been screwed into the frog for hanging purposes. (Little Wally shown on left)
Gemini can also be positioned at any angle desired on a wall, as it has two fixing points due to its size.
 The geckos similarly have a metal fixing screwed into the underside of the sculpture. (Chico shown on left)
While High Dive has a bronze hanging loop formed in the foot instead. (Not Shown)
Most of the smaller wall hanging frogs have a purpose drilled hole in the body of the frog for mounting. (Making Tracks shown on left).
You can see the specific type of fixing for wall mounting of any frog or gecko in the pictures shown of the individual sculptures in the shop. 
See Wall & Shelf Hanging Sculptures 
Please Contact Us if you require further information.