Frog Princess is Tim Cotterill's 2023 Valentine release, which provides collectors with a subtle symmetry of whimsy and elegance. Draped in a royal purple cloak, an enchanting, vibrant green frog perches regally upon her throne, balancing a dazzling gold crown on her head.
BF 268 Frog Princess | Dimensions (inch) : 4.5 x 6.5 x 7.3
Edition Size : 150 | Price : £ 1500
Available in 3 weeks
Buy Now
Other bronze frog sculptures for Valentines Day…..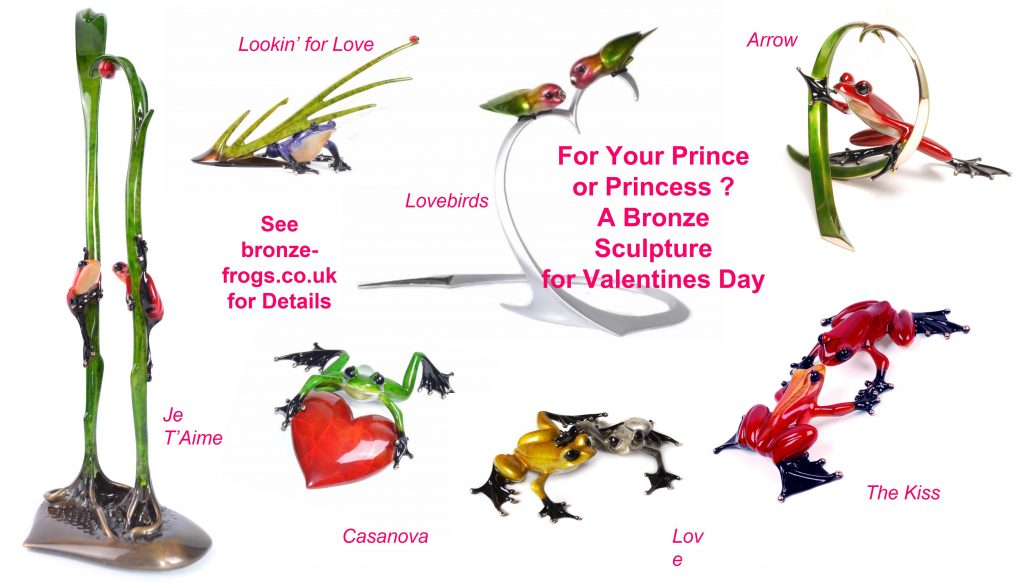 See further pictures and details of the sculptures by clicking on the following links ;
Je T'Aime – 3 x 3.8 x 9.5 in – £ 944
Lookin' For Love AP – 8 x 2 x 6 in – £ 745
Lovebirds AP – 19 x 10 x 16 in – £ 2118
Arrow – 8 x 8 x 6 in – £ 916
Casanova – 8 x 5.5 x 2.5 in – £ 852
Love – 7.3 x 4 x 1.5 in – £ 880
The Kiss – 5.8 x 3.5 x 0.8 in – £ 753